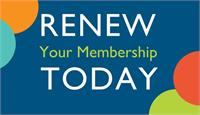 Our Membership year is the calendar year.  Our "Early Bird" membership and renewal campaign for 2022 is now underway.  Click on the link below under "ONLINE" to renew or register  at a 10% discounted dues rate.  Please email us at propellerclubcanaveral@gmail.com with any questions or if you need additional information.  The Propeller Club of Port Canaveral is a 501(c)(6) non-profit organization.
ONLINE – Click on the Online Registration and Renewal link and pay using a credit card or paypal. Use this link to complete your renewal registration: 2022 Membership/Partner Early Registration
BY MAIL – Membership/Partnership forms available on request by email or at our events. Our email address is propellerclubcanaveral@gmail.com. Fill out the form, enclose a check and mail it to Propeller Club of Port Canaveral, P.O. Box 501, Cape Canaveral, FL 32920.
BY PHONE – We can take your credit card information over the phone. Our number is 321-323-9886. Please leave a voice mail and we will return your call. If you do not hear back right away please email us. We are an all volunteer organization with no paid staff. Occasionally when all our volunteers are busy at their day jobs you might not get an immediate reply. Please be persistent! We want you to join us!
IN PERSON – Payment may be made in person at our luncheons or events.